The 4th Annual Commemorative Ornament is now available: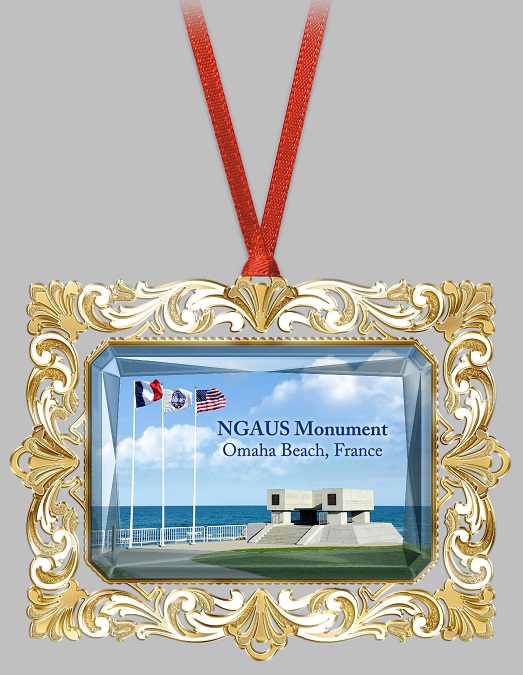 The fourth edition ornament honors the National Guard's participation in D-Day, June 6th 1944, featuring the NGAUS monument on Normandy Beach.Order Here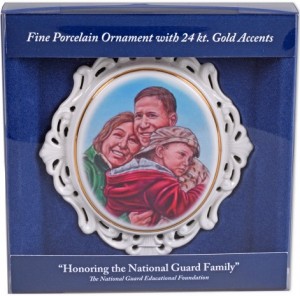 The third edition ornament depicts a guardsman returning home from deployment. This is NGEF's celebration of the Guard family, recognizing all that you do!Order Here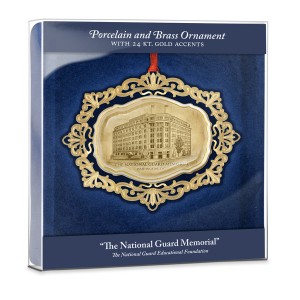 The second edition ornament depicts the National Guard Memorial, which was dedicated in 1991. Order Here
Dr. Jill Biden places the National Guard Memorial Ornament on an Armed Forces Tree in the Naval Observatory.  Son, Major Beau Biden, serves in the Delaware National Guard JAG corps and deployed to Iraq from 2008 to 2009.  (Scroll to bottom of page, please.)  NB:  We are sad to report that on May 30, 2015, Maj. Beau Biden succumbed to brain cancer.   We offer our condolences to the Biden family.
The ornament is $20 plus $5 shipping.  To purchase, please fill out the form below.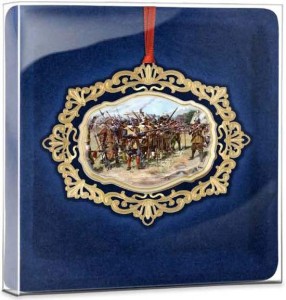 Additionally, limited 1st Annual Commemorative Ornaments are still available.  They feature Don Troiani's iconic Heritage Painting of the First Muster.Order Here
If you are interested in ordering more than two of either ornaments, please contact Anne Armstrong directly rather than filling out the form.