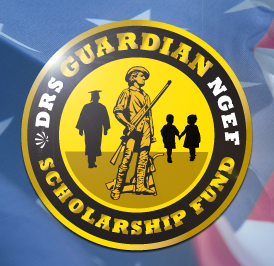 Since September 11, 2001, over 800 Guardsmen have made the ultimate sacrifice in support of the Global War on Terrorism. These heroes left behind more than 1,000 children. Established in 2011 and underwritten by DRS Technologies, Inc., the Leonardo DRS Guardian Scholarship Fund provides college scholarships to the children of National Guardsmen who have been lost in service to our nation since 9/11. Over the past decade, NGEF has awarded nearly 100 scholarships to students through the Leonardo DRS Guardian Scholarship Fund.
To apply for the scholarship, download the application here:
2023-24 DRS Guardian Scholarship Application
The deadline to apply is June 30th, 2023.