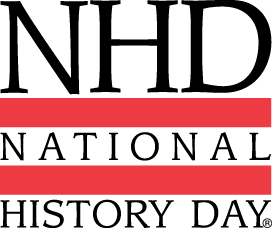 The NGEF is proud to participate in National History Day 2023.
Frontiers in History:
People, Places, and Ideas
Please visit National History Day to learn more.

Check out our Minuteman Minute video series, NGEF Blog, and the suggested topics below for inspiration on National Guard-related topics to research.
1. How is the U.S. National Guard Unique?
The militia tradition laid the framework for the American armed forces while simultaneously responding to domestic crises since its inception in 1636. How did the National Guard develop into a special military force? Do any historical comparisons to the National Guard exist in other countries? These are questions debated by today's military historians,
Resources: National Guard Museum (pre-colonial times to today), I am the Guard and Civilian in Peace, Soldier in War: A history of the Army National Guard, 1636-2000 (both by Michael D. Doubler), an extensive collection of articles on early guard history, legislation, and legal opinions.
2. Presidents that Served in the National Guard/Militia.
The American president sets the county's global agenda. Since 1789, 20 presidents have been veterans of the Militia or National Guard. How has the American Presidency been shaped by or shaped the militia or National Guard?
Resources: Museum foyer featuring all presidents with National Guard service, Truman commemorative plaque, and numerous photos/remarks from the late president at NGAUS events. There are several biographies on Washington, Lincoln, Grant, and Bush in the library.
3. The National Guard and the Evolution of Flight.
What has the National Guard contributed to the development of aviation? Since 1908, Air Guard units have helped lay the foundation for the modern U.S. Air Force, its reserve components, and the American strategy. There are countless Air Guard stories to research that demonstrate an impact on military history.
Resources: Air Guard unit histories in the library (Ohio, Virginia, and Washington, among others). Exhibits in the museum include WWI U.S. Army Air Corps posters, CO Air Guard establishment, female Cold War officer AF uniform, and present-day Air Guard civil action items.
4. The Militia and Western Frontier
As the United States expanded westward in the pre-Civil War period, militias played various roles in protecting settlers and acquiring territories. This was a different role for the militia in American history since it was now a conquering force. Did the militia play an appropriate role during Westward expansion?
Resources: National Guard Memorial Museum Pre WWI-Exhibit, extensive Adjutant General report collections from states west of the Mississippi, library secondary sources on Westward expansion, including biographies, general histories, and more.
5. Breaking Barriers in the National Guard
African Americans during World War One and women during the Cold War were pioneers in integrating the American military. How did their experiences clear a path for those who came behind them?
Resources: WWI museum exhibit, Harlem Hellfighters, New York unit histories in the library. Current and retired female general grade officers/senior enlisted members who could be interviewed, War on Terror library collection, female contributions exhibit in the museum (ex. Female flight surgeon/first silver star winner uniform)
6. The National Guard and the War on Terror
The National Guard heavily contributed to U.S. efforts in Iraq and Afghanistan. Guardsmen made up a sizeable percentage of the American forces serving in both conflicts. Unlike the military's active components, the Guard had to balance responses to domestic emergencies between 2001-2021 while serving abroad. How has the National Guard's role changed in response to recent domestic and international crises?
Resources: NGAUS members who served both in the War on Terror and in domestic emergencies like Hurricane Katrina, Museum exhibits dedicated to modern Guard missions, extensive photo collections from Afghanistan/Iraq and recent domestic operations, and NGAUS archival material detailing current events.