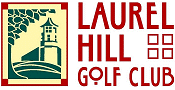 We look forward to this year's 18th Annual Tournament, on Monday, October 31st, 2016.  The tournament will be at the Laurel Hill Golf Club in Lorton, VA. The golf always tees off early and is followed by a luncheon and prize drawing.  Items are donated by participating corporate representatives and private individuals and never fail to please!
Registration and payment information is available here: 2016 NGEF Golf Tournament Registration Form.
For more information about becoming a sponsor for next year's tournament, please contact Luke Guthrie at 202-408-5886 or luke.guthrie@ngaus.org.