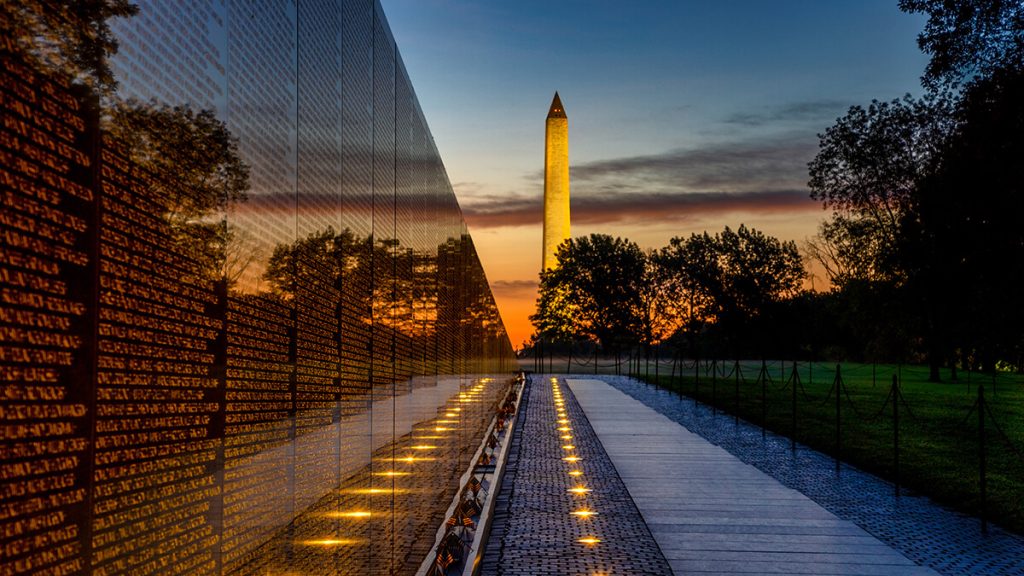 The Vietnam Veterans Memorial in Washington DC at Dusk.
(Courtesy of the Dept. of Defense)

The Johnson Administration resisted mobilizing the National Guard and Reserve for the first three years of significant American involvement in Vietnam (1965-1968). It did establish the Select Reserve Force in September 1965, which identified units in the Guard and Reserve that maintained strategic strength in the continental US and released Active-Duty units for service overseas. The January 1968 Tet Offensive forced Johnson to relent and mobilize 34 Army Guard and 14 Air Guard units from the SRF by May 1968.
From Remembering the Vietnam War 50th Commemoration – 2016 Features – The National Guard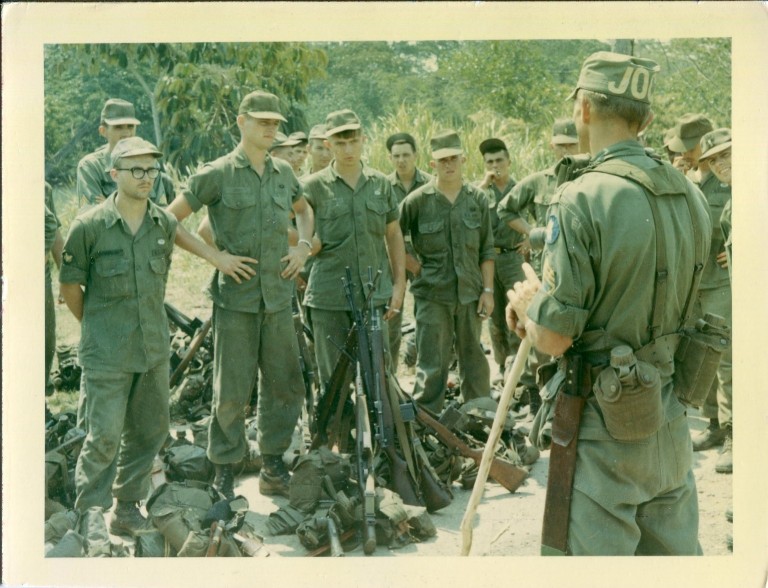 Company D, 151st Infantry (The Indiana Rangers) in Vietnam.
(Courtesy of the Army Historical Foundation)

More than 9,000 Guard members served in Vietnam and over 100 made the ultimate sacrifice there.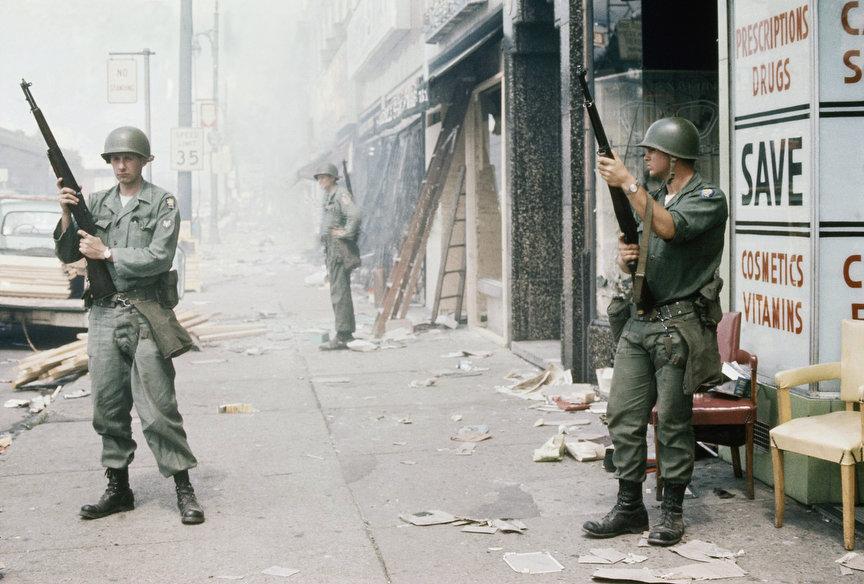 Michigan Army Guardsmen Mobilized in 1967 to Respond to Rioting in Detroit.
(Courtesy of Michigan Live.com)

The Vietnam era was a turbulent time for the Nation and the National Guard. The Guard was called upon by local authorities to fulfill its mission to protect life and property when a situation was out of control. Civil unrest was brought on by court-ordered school integration, as in the Alabama governor's refusal to integrate schools in 1963[WR1] , civil rights unrest, as in the Watts district of LA in 1965, and Vietnam War protests, as in Kent State in 1970.
In many cases, National Guard units were the only organizations with the manpower and equipment for riot control. The Guard recognized the needs of its community by increasing crowd control training and preparing civil disturbance plans in 1967.
The most significant disturbances were in April of 1968 after the assassination of Martin Luther King Jr. 25,000 Guardsmen were activated in Detroit, Washington DC, Chicago, and Baltimore. Regardless of the personal views of Guardsmen on integration and Vietnam and despite the Guard's own slowness to recruit women and minorities, the National Guard answered when called upon by its state and federal government.
Vietnam 50th Anniversary Commemoration:
May 11-13 2023
(On the National Mall in Washington DC)

NGEF Vietnam Era Resources