Recent Blog Posts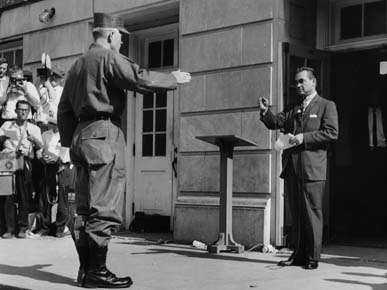 The civil rights movement propelled meaningful changes to the country's tapestry in the decades following World War II. Alabama Army National Guard officer Henry Vance Graham was a witness who facilitated these changes during the Civil Rights era's most heated moments in the 1960s.
Events
Hours of operation from 9:00 a.m. to 4:00 p.m., M-F.
(Except Public Holidays)
Minuteman Minute
At the National Guard Memorial Museum, our artifacts tell the stories of America's citizen-soldiers. The Minuteman Minute video series shares some of these artifacts and exhibits. View our most recent episode here and stay tuned for new episodes!