By Kevin Brown
Abraham Lincoln served as the 16th President of the United States from 1861 before being assassinated in 1865. During his early days in office, the United States plunged into a bloody civil war between northern and southern states over slavery. Prior to his presidency, Lincoln, originally from Kentucky, had a career as a self-taught lawyer and militiaman in Illinois before seeking office with the newfound abolitionist Republican Party. Future President Lincoln interrupted his fledgling career to enroll in the Illinois Militia during the Black Hawk War in 1832. The 16th President's militia service did not involve combat but shaped his leadership abilities and political career.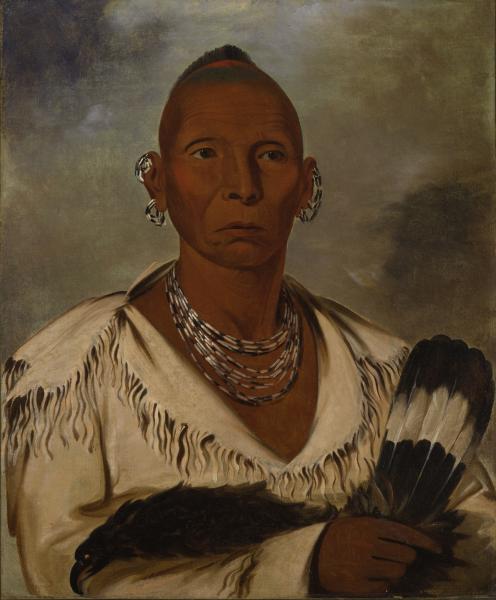 The Black Hawk war erupted in 1832 after the Federal Government attempted to expel a Native American tribal coalition from Illinois and other upper midwestern territories. An alliance comprising the Sauk, Ho-Chunk, and Potawatomi tribes tried to claw back land ceded to the United States through the controversial 1804 St. Louis Treaty under the leadership of Sauk Chief Black Hawk. Abraham Lincoln enrolled as a private in the Sangamon County regiment of the Illinois Militia when hostilities broke out in early 1832. His fellow militiamen elected him Captain before his unit moved north to engage Chief Black Hawk.
Lincoln's militia regiment spent a significant amount of time around the Mississippi River throughout April 1832, marching and resupplying in an unsuccessful search for Native American forces led by Chief Black Hawk. Eventually, Lincoln and his forces moved towards modern-day Wisconsin to reinforce other units. Lincoln's troops arrived at Stillman's Run outside of Chicago, where they found mangled militia forces ambushed by Black Hawk. Lincoln and his men had clean-up duty at the battle site, including burying remains of fallen troops scalped by the Native Americans. Some historians dispute Lincoln's involvement at Stillman's Run, calling for more investigation.
Historical accounts suggest Lincoln's regiment moved to Kellogg's Grove in Stephenson County, Illinois to help bury the dead after fighting here in June 1832. By July of the same year, fighting between the U.S. government and Native Americans began to subside with a federalist victory on the horizon. This resulted in the release of the future President from his militia obligations, with his last official duty being to write out his company's role in the conflict. The future President purportedly had difficulty returning to Springfield since someone stole his horse. Lincoln also received a land grant in Iowa for his Black Hawk War service, which was a typical compensation for veterans at the time.
Abraham Lincoln's service in the Black Hawk War benefited his budding career at home in Springfield. Lincoln's connections during his short militia time allowed him to build his political network. He commented that his time in service was "a success which gave me more pleasure than any I have had since." During his run for President in 1860, publications carried stories about Lincoln's Black Hawk war service. The President's militia time also familiarized Lincoln with the military affairs that dominated his whole time in office. Lincoln's brief and uneventful time in the Illinois militia influenced the rest of his life.