Events
SFC Sean M. Cooley
Sgt. 1st Class Sean M. Cooley, MSARNG, was killed in action in Iraq in 2005. His service was recently honored at the Legion De Lafayette Ceremony on March 11th.
The National Guard Enters World War One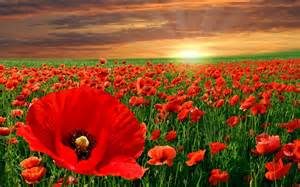 On April 6, 1917, the United States entered the war in Europe that would become known as the War to End All Wars. War was declared on Germany. On that day, the National Guard of the United States deployed and made up 40% of the entire US fighting power in the American Expeditionary Force (AEF.) 17 Divisions supported the effort overseas and the 42d Rainbow Division made up the 18th. From the 42d, William Donovan (to become "Wild Bill" and the founder of the CIA) received a Medal of Honor. One of the most important young men to join the ranks was Harry S. Truman of the Missouri National Guard, 35th ID. The "Harlem Hellfighters" 369th Infantry Regiment from New York paved the way for African American soldiers in the US Army. Henry Johnson of the 369th would receive the Distinguished Service Cross which was reissued as a Medal of Honor in 2015.
Although World War One was to "end all wars", it did not. What it did do was to usher in the conditions that led to World War II and coin the term "the lost generation." A devastated Europe would never be the same. Nor would the National Guard of the United States, now having served shoulder-to-shoulder with their active duty counterparts in both support and combat.
We may safely say that the Total Force Policy, germinated in 1903 with the passage of the Dick Act, began its path to today's modern National Guard with roots firmly planted in the Belgian fields of Flanders poppies.
Check out our updated Medal of Honor Recipients by State page, brought to you by the National Guard Educational Foundation, in conjunction with the Congressional Medal of Honor Foundation!
Artifact of the Week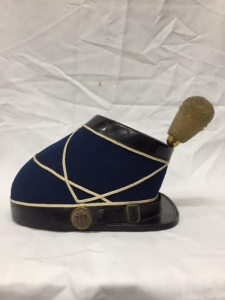 Spanish-American War Shako
This shako belonged to a member of the 12th New York Volunteer Infantry during the Spanish-American War. The 12th New York Volunteer Infantry was mustered into service on May 13, 1898 at Peekskill, New York. The unit was first sent to camp in Georgia, and then to Kentucky. The unit did not see action in the war itself but was sent to Cuba as part of the occupying force on New Year's Day in 1899. The unit left Cuba three months later, and the soldiers were mustered out of service in April 1899.
The Artifact of the Week program was initiated by NGEF in 2015. The artifact and description can be seen here, on Twitter, and on Facebook. All artifacts are on loan or owned by NGEF and are part of the National Guard Memorial Museum collection.