Events
PLEASE NOTE:  ON ACCOUNT OF THE 136TH NGAUS CONFERENCE IN CHICAGO, AUG. 21ST THROUGH AUG. 26TH, THE LIBRARY AND ARCHIVE WILL BE CLOSED.  THE MUSEUM REMAINS OPEN FOR NORMAL HOURS.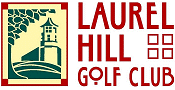 16th Annual Golf Tournament at Laurel Hill, Lorton, VA.
NGEF hosts the 16th Annual Golf Tournament on Monday, September 22d, 2014.
Noteworthy Donations
On June 18th, 2014, the estate of Senator Charles Dick, architect of The Dick Act of 1903, donated a portrait to the Museum, Library and Archive.  As the great-grandson said, "The Portrait really says it all."   In 1903, MG Dick (TAG-OH) holds the Act in his hand as he sits outside his tent.