The World War II Gallery is closed from the first week of September through the first week of November for renovation.
On September 18th, NGEF proudly opens its second art exhibit, the photography of Sgt. Sean Huolihan of Battery B, 1st Battalion, 121st Field Artillery, Wisconsin Army National Guard.  Over a dozen examples of Sgt. Huolihan's work will be on display in the National Guard Memorial.  The exhibit will remain open through the holidays.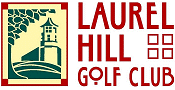 16th Annual Golf Tournament at Laurel Hill, Lorton, VA.
NGEF hosts the 16th Annual Golf Tournament on Monday, September 22d, 2014.
Noteworthy Donations
On June 18th, 2014, the estate of Senator Charles Dick, architect of The Dick Act of 1903, donated a portrait to the Museum, Library and Archive.  As the great-grandson said, "The Portrait really says it all."   In 1903, MG Dick (TAG-OH) holds the Act in his hand as he sits outside his tent.